Sewage Damage
All Restored Inc provides safe and quick cleaning of sewage damage 24 hours a day
and 365 days a year.
Call Now
Schedule Inspection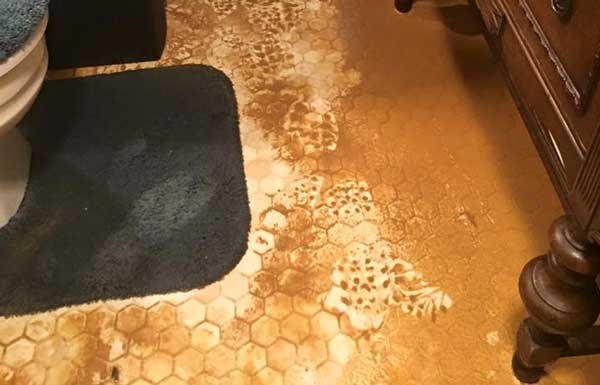 Sewage Damage Company
Sewage damage happens when you have a sewer backup: that's when a blockage does not allow wastewater to go through the sewer line to the local sanitary sewers and fills up in lines and pipes until the eventual overflow.  
Sewage damage is the most hazardous type of water damage, as contaminants and bacteria found in this category 3, "black water", pose great risk to the health. All Restored Inc has a trained crew of certified professionals to clean up sewage damage and make your property 100% free of contamination and odors.
Health Risks
Sewage is contaminated with dangerous bacteria, parasites and viruses including Hepatitis A, rotavirus, Salmonella, Norwalk virus, E. coli, Leptospira, Cryptosporidium parvum, and Giardia intestinalis. Thus, it's forbidden to contact sewage water or even inhale its odor without personal protective equipment. If the sewage damage is not properly cleaned, the hazardous contaminants may remain in the porous materials and cause infections and mold growth.
Cosmetic Damage
Sewage quickly affects the surfaces and possessions: stains and discolors walls and floors, damages furniture and fabrics, and tarnishes metal surfaces. Drywall and plaster become weakened and contaminated. Thus, it is important to start a sewage damage cleanup as soon as possible.
Structural Damage
Higher amounts of sewage can cause a permanent damage to structural elements such as drywall, plaster, wooden studs and sub-flooring. To avoid warping and splitting, use the services of a local sewage damage restoration company that has proper equipment to extract sewage and mitigate further damage to the structure. 
Damage to Personal Possessions
Even if the toy of a favorite sofa do not look fully damaged, they may host harmful viruses that will sooner or later affect your health. The stakes being so high, it is recommended to dispose of personal possessions that came into contact with sewage water.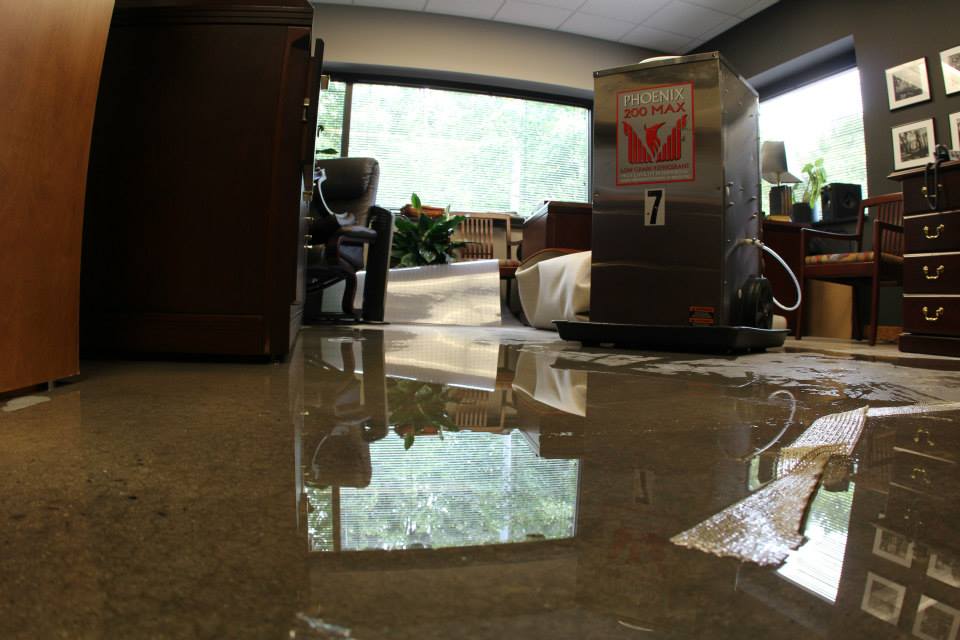 "The best experience I could possibly hope for during a water damage event.  All Restored were great to work with, made the whole process easy and on top of, they worked directly with my insurance for me!"
"Highly recommend calling All Restored for your restoration needs. They showed up in the middle of the night to extract the standing water and had my home dry and restored in less than a week!"
What to Do if You Have a Sewage Damage
As soon as you found out a sewage damage in your home or office, call water and sewage damage restoration company you can trust. Make sure the company can respond to the emergency immediately – even a few hours of delay will make the sewage damage cause many negative consequences. Your task is not to make the matters worse before the professionals arrive:
Don't use water
If you have a sewage backup or observe any sign of a sewage line problems, don't flush the toilet or run water. When you send more water down the drain, the sewage backup will become even worse.
Don't use drain cleaners
Drain cleaners don't fix the cause of sewage damage, but they may remain on top of the sewage water and further contaminate it with hash chemicals corroding plumbing fixtures and poisoning home inhabitants.
(302) 697-7810
Call Us Now To Schedule Sewage Cleanup Services