Fire Damage Restoration
All Restored Inc provides emergency fire damage restoration 24 hours a day
and 365 days a year.
Call Now
Schedule Inspection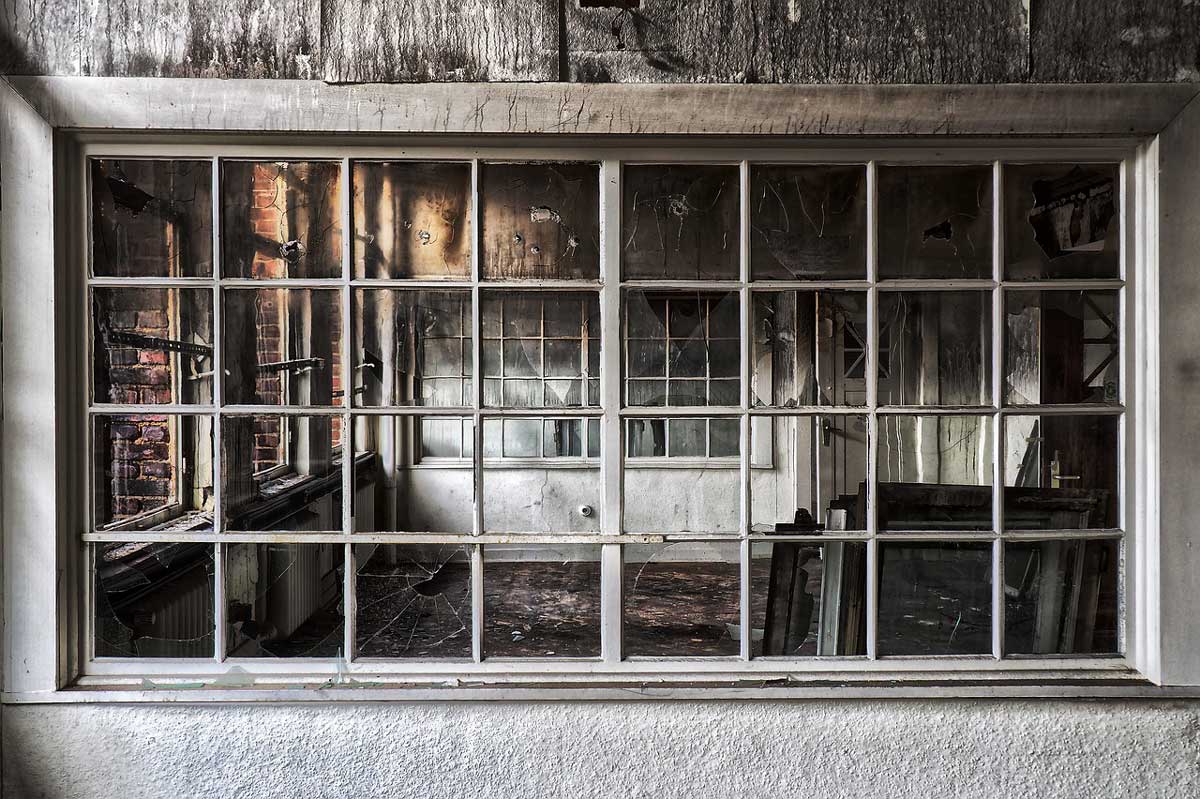 A fire in a house or commercial building is always an overwhelming and stressful event with devastating effects. It's not only that the flames destroy the house and its valuable possessions – soot and smoke quickly corrode the materials even if they were not affected by the fire directly. Therefore, immediate cleanup after fire damage is needed to prevent further damage to the property and restore your home and items to its original condition.
Using state-of-the-art equipment, proven techniques and creative solutions, All Restored, Inc. carries out fire damage restoration projects fast and effectively. In addition, we help customers to go through the process of claiming losses hassle-free by handling all documentation and providing detailed itemized estimates.       
7 Steps of Fire Damage Restoration and Repair
Step 1: Contact a Restoration Company
The first step is to contact an IICRC-certified local fire damage company that will dispatch certified technicians immediately. Fire damage experts will be able to start the fire repair process as soon as the local fire officials have given permission and clearance to enter the building.
Step 2: Inspection and Assessment of the Fire Damage
Both fire damage restoration experts and insurance adjusters need to inspect the affected property for the extent of the damage. This step should never be skipped as it helps to define the best course of action, the expected time needed to restore the building to pre-fire conditions, and the associated costs.
Step 3: The Building is Boarded-up and the Roof is Tarped
It is common for a fire to destroy windows, walls and a roof. Windows may be also broken deliberately by firefighters so that they can enter the building or let fresh air in. Exposed areas of the home can compromise security and cause additional damage due to adverse weather conditions, board-up and tarping should happen soon after the fire was put out.
Step 4: Debris, Smoke and Soot is Removed
Unless water damage is present, which has to be addressed in the first place, debris removal, smoke and soot cleaning would be the next step in the cleanup process. Methods used to remove smoke and soot vary depending on the structure of the surface and the extent of the damage. This may be hand cleaning, scrubbing, steam cleaning or ice blasting. Items that can't be decontaminated will be removed and disposed of.
Step 5: Surfaces are Sanitized and Odors are Removed
After the structure and items are cleaned, they are also sanitized. Then, All Restored, Inc. will place air scrubbers or fogging equipment in the property to get rid of the pervasive fire and smoke odors.
Step 6: Your Home or Business is Restored to the Pre-fire Condition
All Restored, Inc. is a general contractor that can carry out all the necessary reconstruction work. This may include replacing drywall, repainting, installing carpets or hardwood floors, and restoring possessions to their previous glory. It is our priority to restore rather than replacing items in your home or business.  
Step 7: All Contents are Returned to their Rightful Places
We understand that damage is done not only to your home but also your personal items. We take care of cleaning all your personal contents. The contents packout, transportation, cleaning, and storage until delivery is ready to be placed back into your home. "The best experience I could possibly hope for during a fire damage event.  All Restored were great to work with, made the whole process easy and on top of, they worked directly with my insurance for me!"
"Highly recommend calling All Restored for your restoration needs. They showed up in the middle of the night secured my home after the fire."
A fire can destroy anything, making it important you have the proper insurance to cover all the damage to your home and allow a fire damage company to restore your home to pre-loss condition properly.
What causes fire damage is also important to know. If it was an electrical fire or an accelerant is used, you might have more cleaning and deodorizing from the chemicals be burnt off and put into the air.
After the fire is put out, the air quality is usually still not safe. When speaking to a fire restoration company, be sure they place air scrubbers in the structure and immediately begin addressing the air quality.
Fire Restoration Services Include:
Contents Cleaning & Packout
(302) 697-7810
Call Us Now To Schedule A Free Fire Damage Inspection