Smoke Damage
All Restored Inc are experts in smoke damage cleanup and deodorization
working 24/7 and 365 days a year
Call Now
Schedule Inspection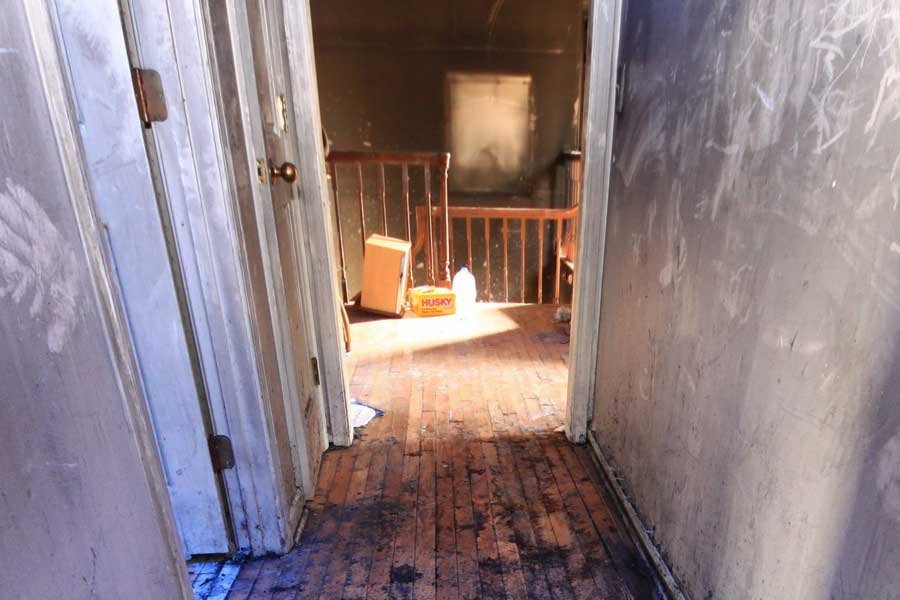 Smoke Damage Restoration
The longer the smoke remains in the affected house, the worse the damage becomes. Thus, recovering from a fire, it is vital to consider smoke damage cleanup an important part of fire damage repairs.
All Restored, Inc. uses specialized equipment and adheres to industry standards to prevent and minimize smoke damage after the fire event. We clean all smoke and soot, even in places where it is not apparent and deodorize the surfaces and the items to eliminate the pervasive odors.
Modern homes are packed with plastics, foams, carpets, synthetic fabrics, finished wood, asbestos-containing materials, etc. As they burn, chemicals are released into the air and gradually land on all the surfaces. 
Combining with these chemicals and humidity, smoke forms
corrosive residues
that cause etching pitting or chemical burning on surfaces.
Driven by heat, smoke
travels to all places
of your home, including areas behind the walls, light sockets, insulation, and HVAC systems. Metals, grass, plastics, and fabrics that suffer from the effect of smoke damage can see discoloring and gradually become destroyed. The deterioration state is evident in just a few hours after the fire has been put out. In a few weeks, the effects of smoke damage can already be irreversible.
Smoke causes
substantial damage to health
, not only the property. Smoke and soot may irritate your skin and eyes and you may unknowingly inhale or ingest its invisible airborne particles. Entering the bloodstream, soot causes serious health consequences, including respiratory issues, bronchitis, asthma, stroke, heart attack, and cancer. This is why it is forbidden to carry our smoke damage cleaning or even enter the building after the fire without proper protective equipment.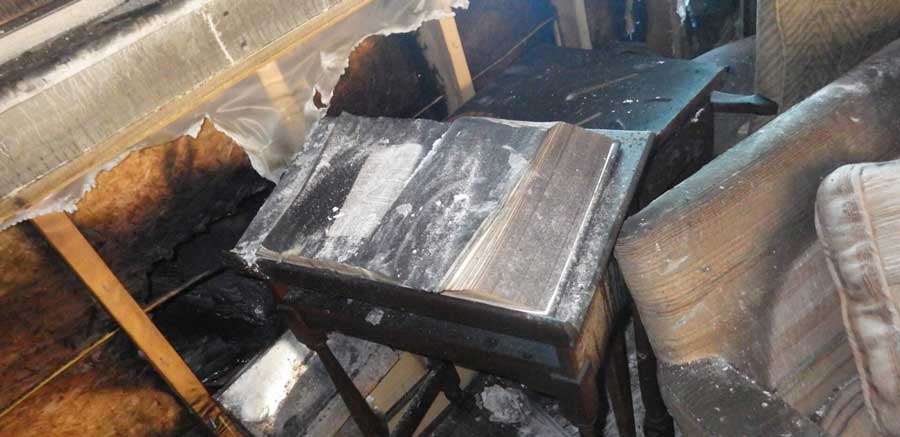 Stages of Smoke Restoration
Test Cleaning Inspection
A dry cleaning chemical sponge is used to determine what surfaces are affected and what the degree of damage is.
Contents Packout
We pack out all contents to mitigate further smoke damage to them and dispose of all unrestorable items.

All the packed out contents are photographed, inventoried and properly packaged before transportation to the storage area.  
Containment
It is recommended to contain the area affected by the fire to restrict the contaminated air from penetrating the rest of the house.

The area where the smoke damage is contained should be put under negative pressure.

Air scrubbers are placed to clean the air and improve air quality.
Cleaning of Ceilings and Walls
Cleaning is always performed top-down from one side to another using the specialized equipment and proper cleaning techniques.   
Cleaning of Contents
We remove soot and restore your contents to the original state including wooden furniture, upholstered furniture, carpets, windows, mirrors, household textiles, etc.  
Deodorization
Smoke cleaning experts deodorize all surfaces to remove the stubborn smoke odor that otherwise may be perceived in the house for years. "I had a bad smoke soot in my home after a grease fire and All Restored was right on top of it!"
"Highly recommend calling All Restored for your restoration needs. There was a terrible smoke odor in my home and I tried every DIY I could read online. All Restored used their specialized equipment to remove it."
Smoke Damage Cleaning and Sanitation Equipment
Cleaning of contaminated air and surfaces is a significant part of smoke damage restoration and fire damage restoration. Use of the following equipment provides the best and cleaning result:
HEPA Vacuums
HEPA vacuums may be used on surfaces including floors, walls and ceilings. Vacuum filters trap airborne soot particles preventing their further release into the air.
Air Scrubbers
Air scrubbers draw in air and use filtration systems to filter it before releasing back into the room. This helps remove smoke odor particals.
Containment
Containment is set up to protect the affected area from the unaffected areas.
Ozone Machines
Ozone machines are very effective in neutralizing odors. They are placed in the area that has to be cleaned and deodorized.
(302) 697-7810
Call Us Now To Schedule A Free Smoke Damage Inspection